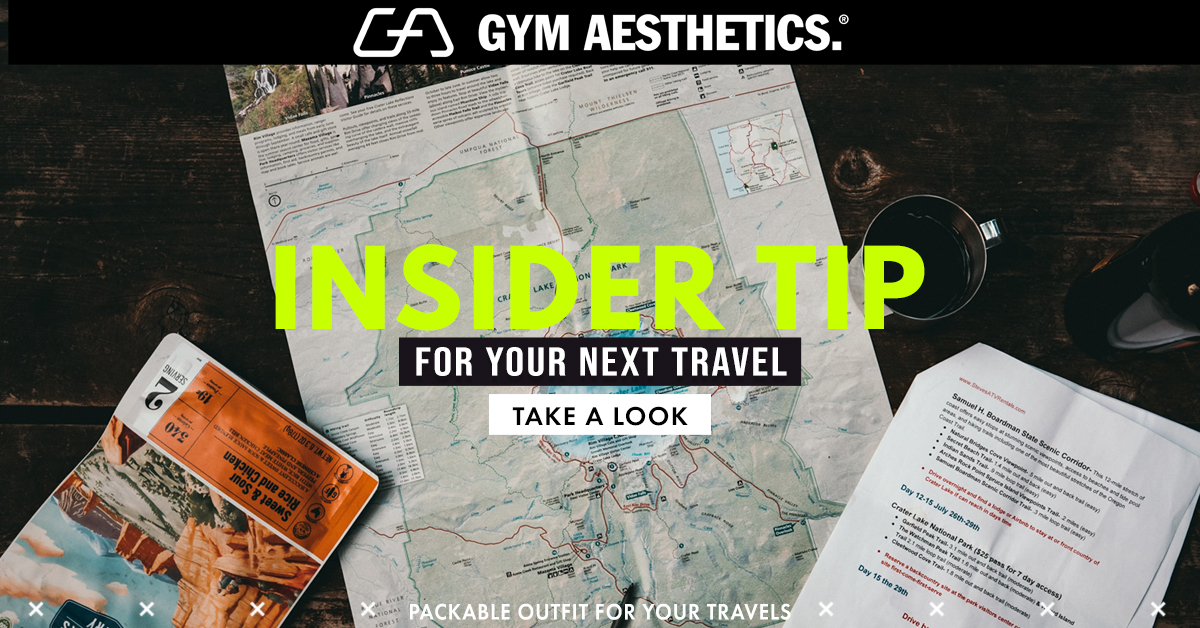 You love to travel and experience new adventures? However the preparation and packing are troublesome and annoying. Here we have some packing tips for you.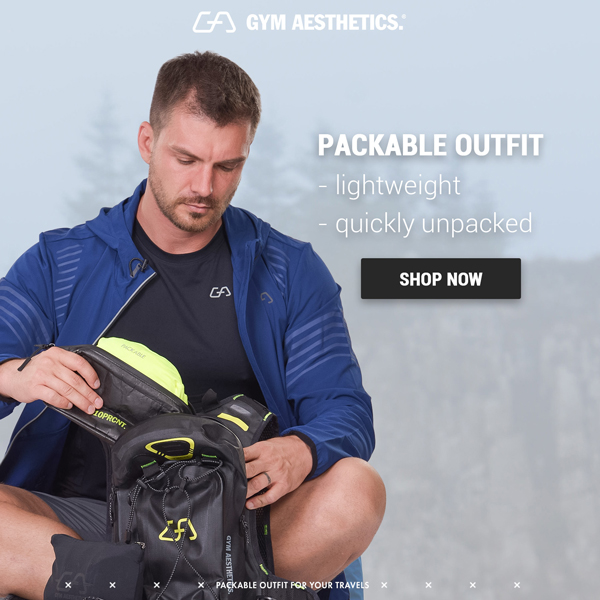 Pack light
It's OK to wear the same t-shirt a few days in a row. Taking half the clothes you think you will need is fine. GA packable tee shirt is the best travel shirt choice for you, it is light-weight, packable & also has 4 in 1 function with anti-bacterial and moisture regulation. Plus, together with our packable shorts & jackets, you can enjoy more space-saving even with small bag anyways for your efficient travel!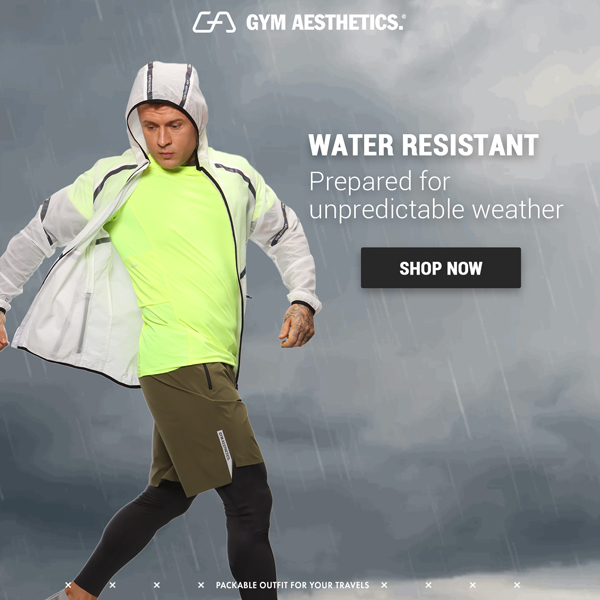 Take a jacket
Sometimes, nights may get chilly, or weather changes suddenly. A quickly unpacked and water resistant packable jacket can solve the case easily. So, you are well prepared for any unpredictable weather during travel.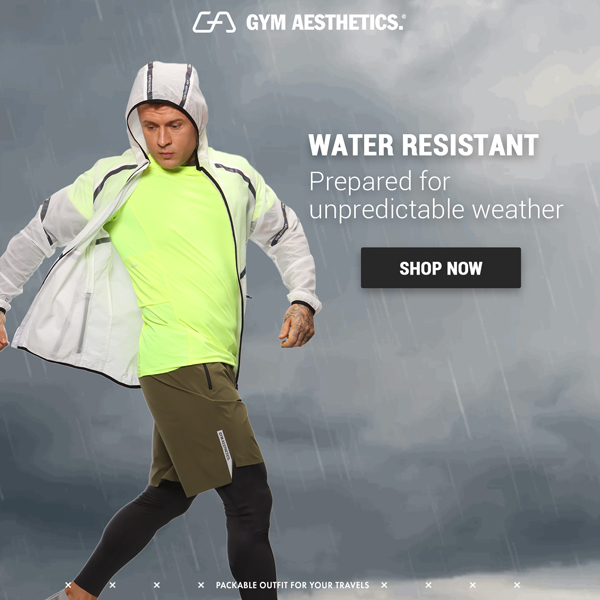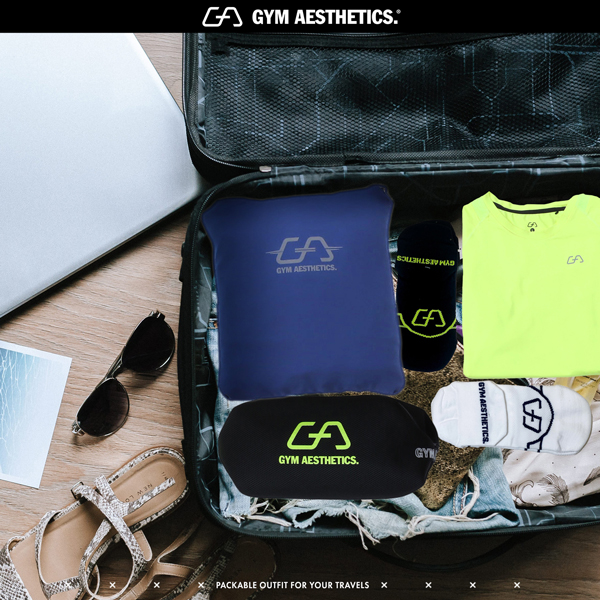 Take comfortable socks
Nothing beats a fresh pair of socks! You will walk a long day for sightseeing, a comfortable supportive GA socks with wicking & anti-bacterial function would be well suitable for your travel packing list too.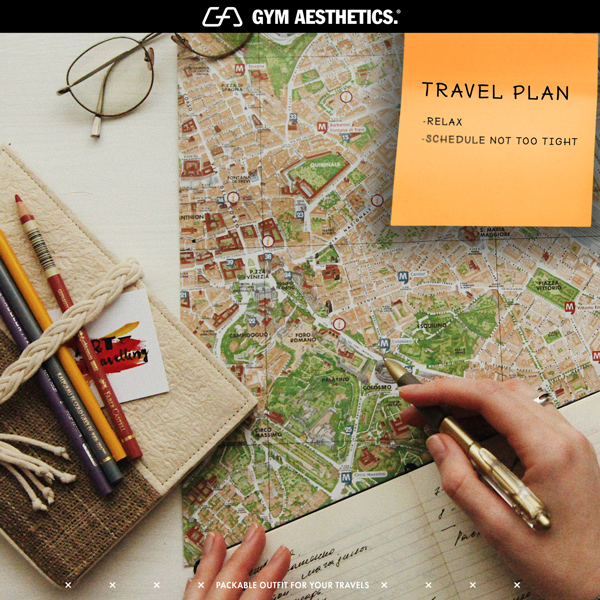 Don't overplan & stay relax
Slow down & enjoy every moment. Don't plan your schedule too tight, two or three things and let the day fill in the rest on its own.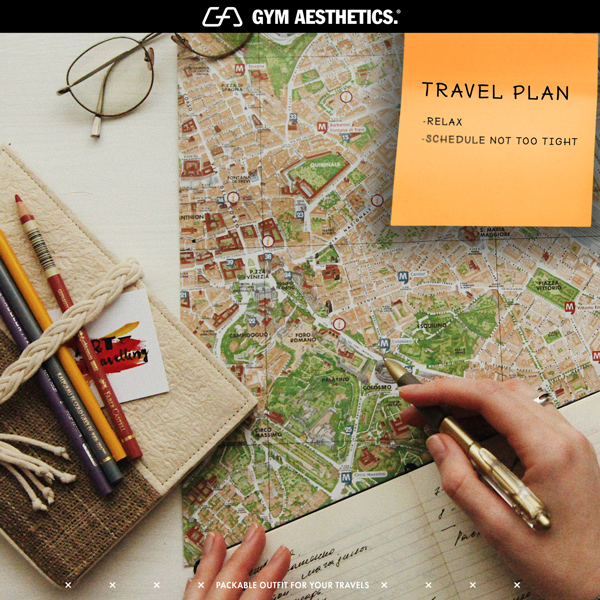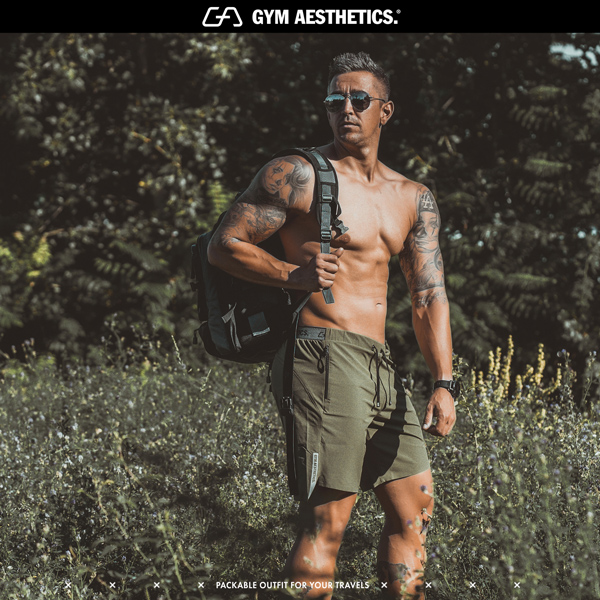 Take photos
Sharing is caring. Record the pretty moments & your happiness as a wonderful memory. And don't forget to share with us by tagging #gymaesthetics.
Last, as we know you don't want to carry too much weight during the trip. Our GA Bag is a very good choice for your travel packing. It has the perfect size to store your most necessary belongings.

Shop the packable travel set now.